CommonBound 2018 kicked off with an opening keynote panel "Owning This Moment" on Friday evening featuring three amazing movement leaders. Saturday's keynote panel "Owning Local Power" followed an opening musical performance by Ill Dialects. Details below:
Opening Plenary: "Owning This Moment"
What is it going to take to step into our power, defend our communities, and build a liberatory future for all? What are the key opportunities and challenges ahead of us? How should our movements adjust to this moment in history? View the Livestream.
Opening Plenary Speakers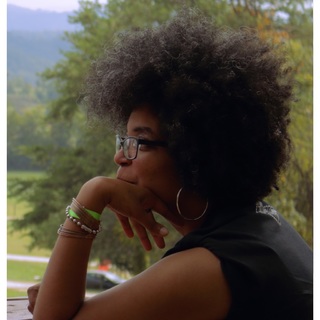 ASH-LEE HENDERSON | Co-Executive Director, Highlander Research and Education Center
Ash-Lee Woodard Henderson is a 32-year-old, Affrilachian (Black Appalachian), working class woman, born and raised in Southeast Tennessee. She is co-executive director of the Highlander Research & Education Center -- the first black woman in that role at Highlander. She is a former staff member of Chicago SNCC and a past member of the United Students Against Sweatshops National Coordinating committee. Ash-Lee is a long-time activist and organizer working on mountaintop removal mining and environmental racism in central and southern Appalachia. She is active in the Movement for Black Lives and on the governance council of the Southern Movement Assembly.
Check out Ash-Lee's prior keynote on the ongoing struggle for freedom: https://bit.ly/2IWsw58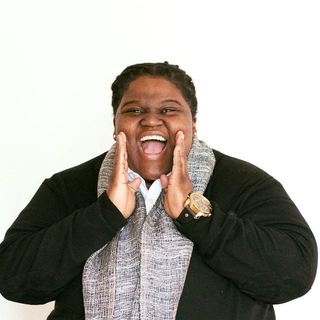 M ADAMS | Co-Executive Director, Freedom Inc
M Adams is a Black-queer, gender-non-conforming feminist, community organizer and scientist. Adams is co-executive director of Freedom Inc., which works with low income survivors of gender-based violence who are Black, Khmer and Hmong women, queer and trans folks and youth, to end violence within and against their communities. Adams is a leading figure of in the local movement for Black community control in WI, and also a leading figure within the Movement 4 Black Lives.
See M speak on unity and ideological clarity in the movement: https://bit.ly/2J3FTMA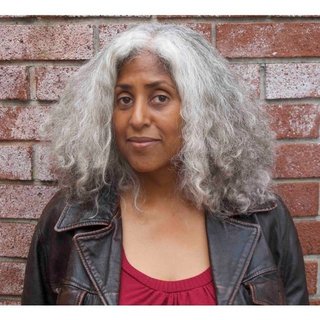 MAKANI THEMBA | Chief Strategist, Higher Ground Change Strategies
Makani Themba is Chief Strategist at Higher Ground Change Strategies based in Jackson, Mississippi. A social justice innovator and pioneer in the field of change communications and narrative strategy, she has spent more than 20 years supporting organizations, coalitions and philanthropic institutions in developing high impact change initiatives. Higher Ground Change Strategies is her newest project, which she describes as "a place where change makers can get the support they need to take their work to the next level." Higher Ground helps partners integrate authentic engagement, systems analysis, change communications and more for powerful, vision-based change.
See Makani speak about media justice here: https://bit.ly/2LL0iIj
---
Saturday Plenary: "Owning Local Power"
If we're serious about achieving a new economy, all of us need to build and contest for power at the local level. Drawing on their own varied experiences as community-organizers, the panel will grapple with the challenge of how to accelerate and scale solidarity economy organizing in place and for the long haul. View the Livestream.
Saturday Plenary Speakers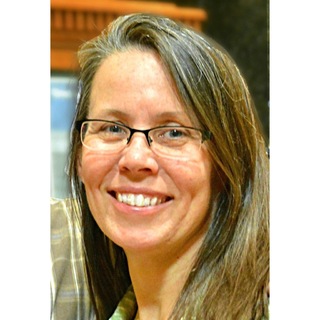 REBECCA KEMBLE | Alderperson, City of Madison, WI
Rebecca Kemble is a worker-owner at Union Cab Cooperative where she drives taxi on the weekend night shift. She is the past President of the US Federation of Worker Cooperatives and serves on the Executive Board of CICOPA worldwide. She also serves on the Board of Directors of the Madison Mutual Aid Network and HUMANS, the global network of Mutual Aid Networks. In 2015 Rebecca was elected to the Madison Common Council and was reelected in 2017. She serves on the Common Council Executive Committee, as well as numerous other standing committees, and is currently on a work group developing a City policy on purchase and use of surveillance technology, as well as a task force conducting a comprehensive review of city government structures and processes. Rebecca earned a PhD (a.b.d.) in Anthropology from the University of Wisconsin-Madison and lives with her extended family in Madison, WI.
Hear about Rebecca's involvement in the Standing Rock water protests here: https://bit.ly/2J3NGKk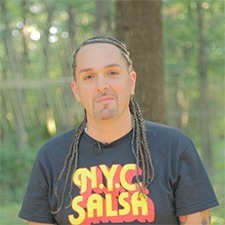 JORGE DIAZ ORTIZ | Artistic Director, AgitArte
Jorge Díaz Ortiz is a cultural worker/popular educator, community organizer, mask/puppet maker and performer from Santurce, Puerto Rico. He is the Artistic Director of AgitArte, a working class artists' organization engaging with frontline communities in cultural solidarity projects for liberation. In 2006 he founded Papel Machete, a collective of radical artists and street theater/puppetry workers dedicated to education, agitation and solidarity work in Puerto Rico and its Diaspora. He was the developmental editor of the book co-authored by AgitArte about 21st century U.S. social movements, When We Fight, We Win! Jorge s actively engaged in struggles for the liberation of Puerto Rico, and deeply committed to working class abolitionist struggles which challenge patriarchy, white supremacy, imperialism and capitalism in all of its forms.
Jorge was Development Director for their recent project When We Fight We Win, learn more here: https://bit.ly/1IotO2T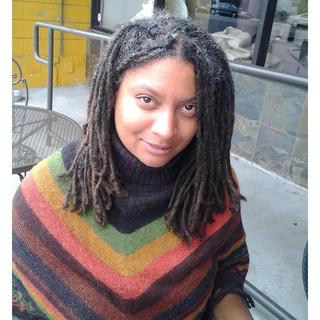 DORIA ROBINSON | Executive Director, Urban Tilth
Doria is the Executive Director of Urban Tilth, a community based organization rooted in Richmond dedicated to cultivating a more sustainable, healthy, and just food system. Urban Tilth hire and train residents to cultivate agriculture in west Contra Costa County to help our community build a more sustainable, healthy, and just food system. Doria is a co-founder of Cooperation Richmond, a not-for-profit cooperative incubator and one-stop-shop for the incubation, education, training, mentorship and capital support required to create, convert, and continue to develop successful cooperative enterprises in Richmond that build community controlled wealth by and for low-income communities and communities of color in Richmond whose wealth has been extracted.
Hear Doria's thoughts on environmental education for all: https://bit.ly/2Jkoe6P